Displagent
The premium application for Power BI slideshows and digital signage.
14 day free trial.
No credit card required.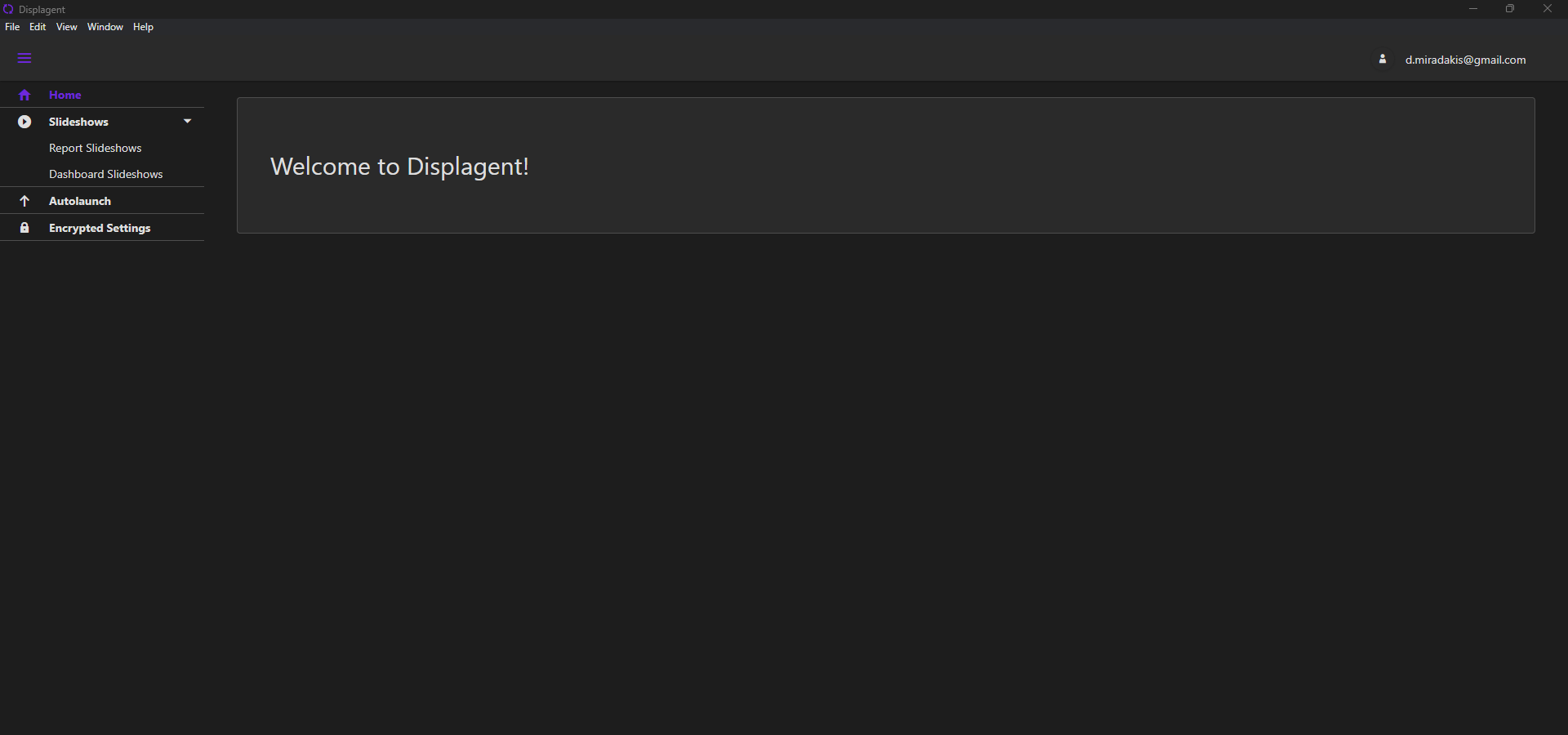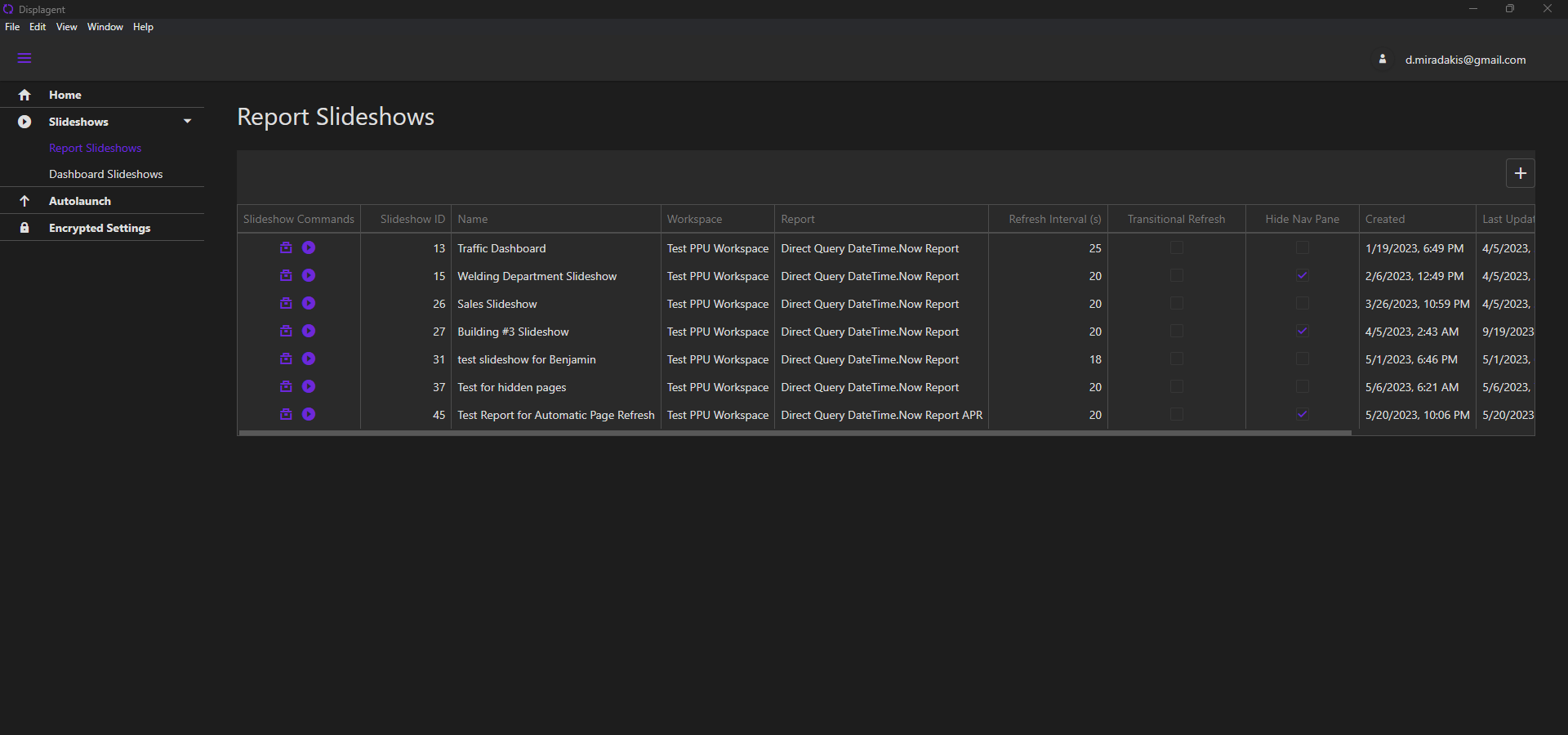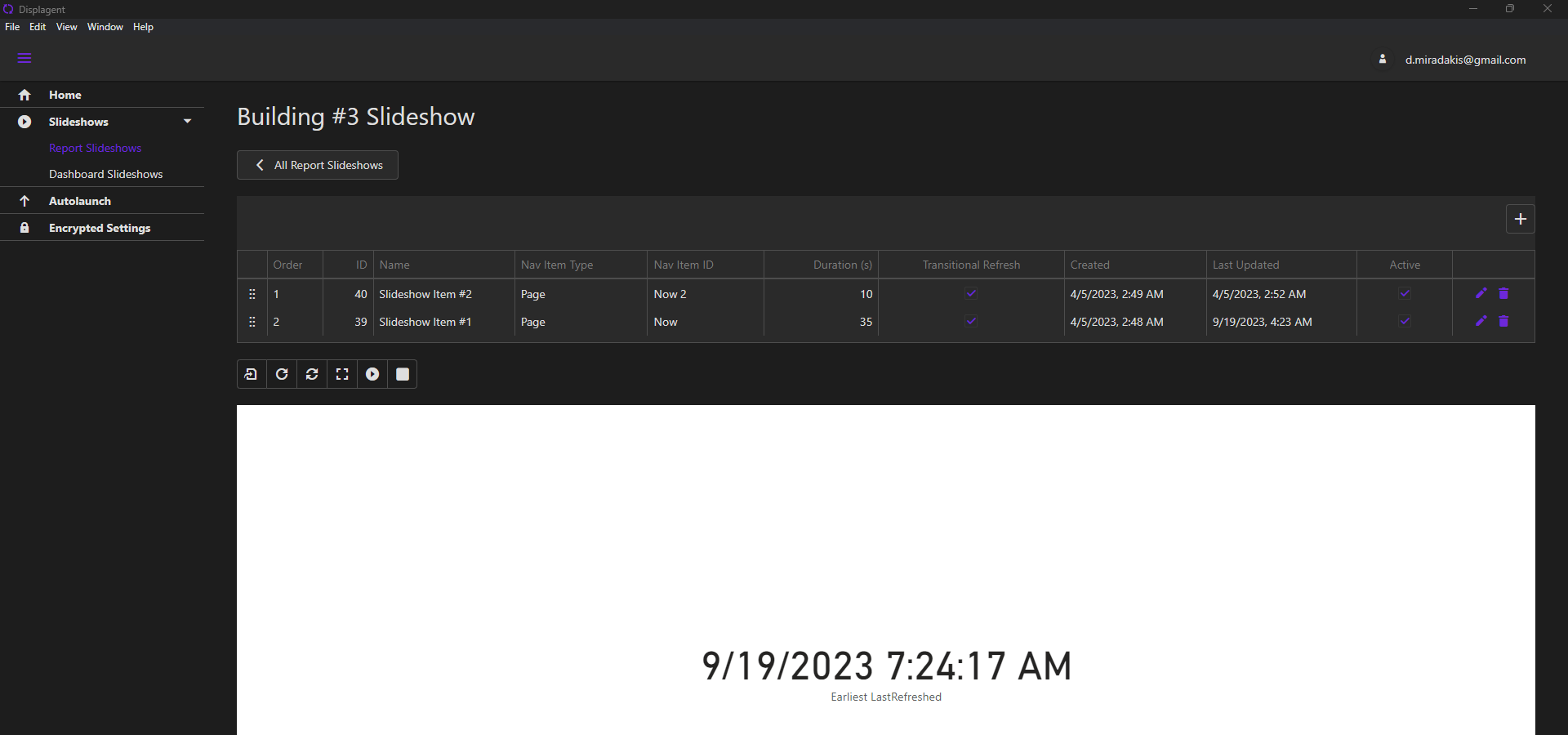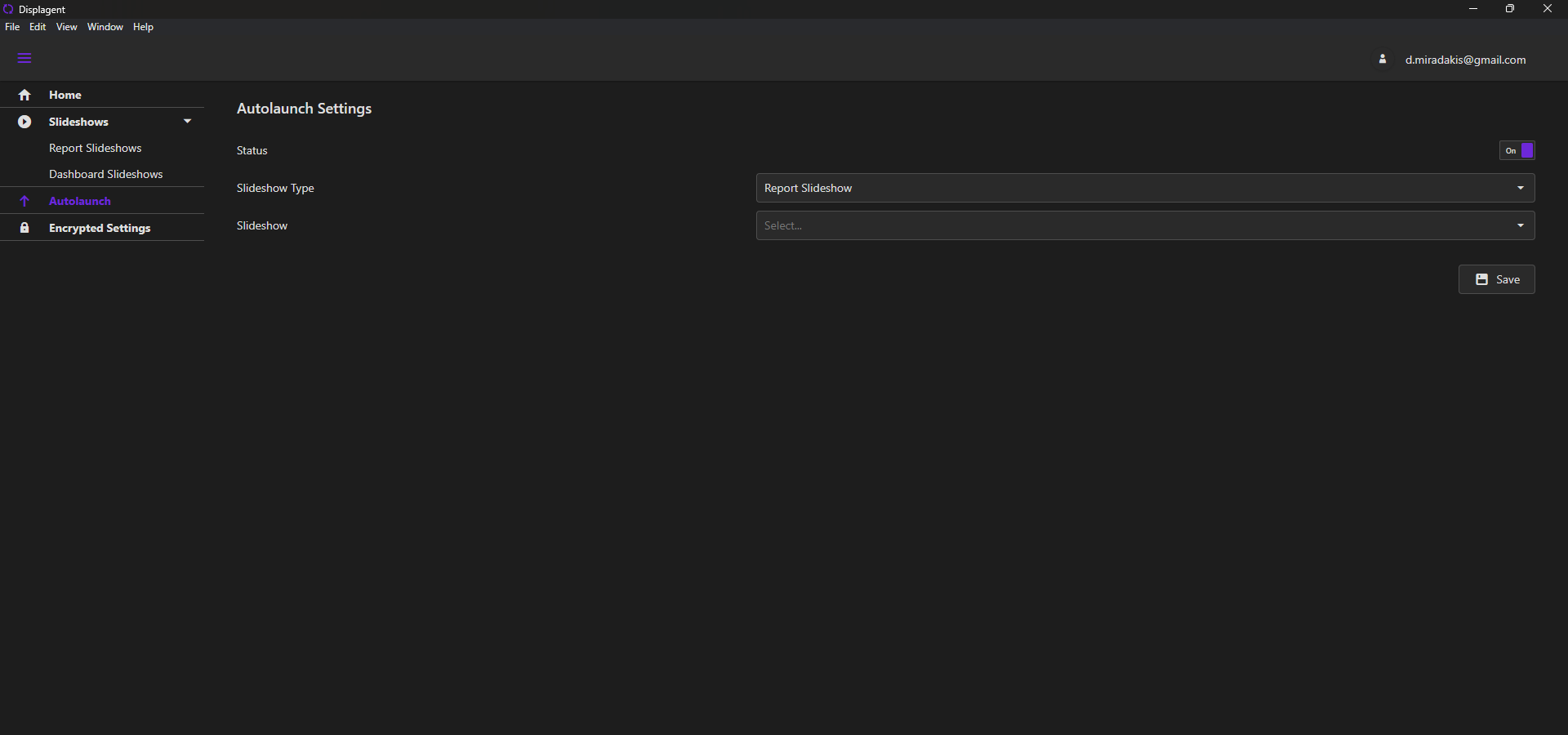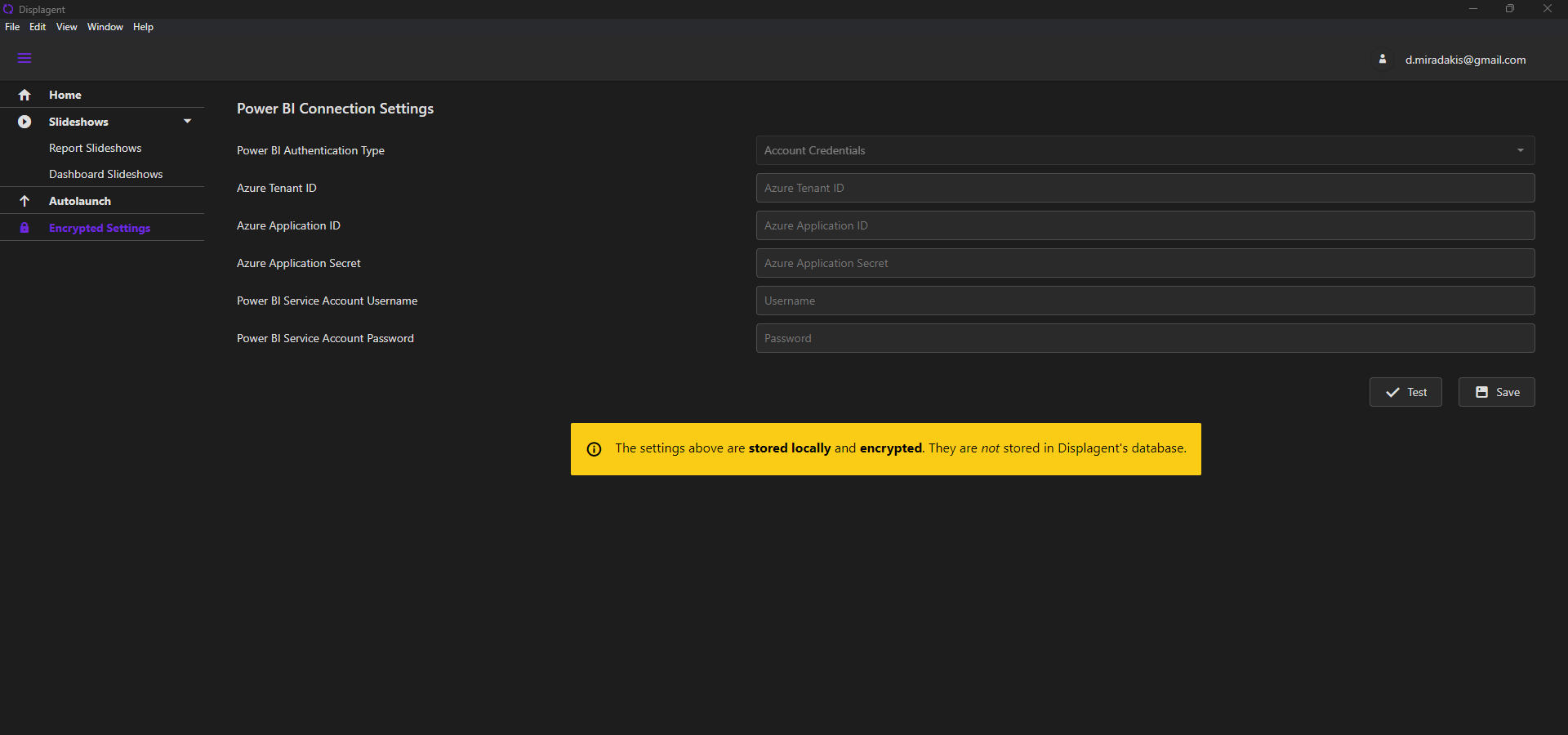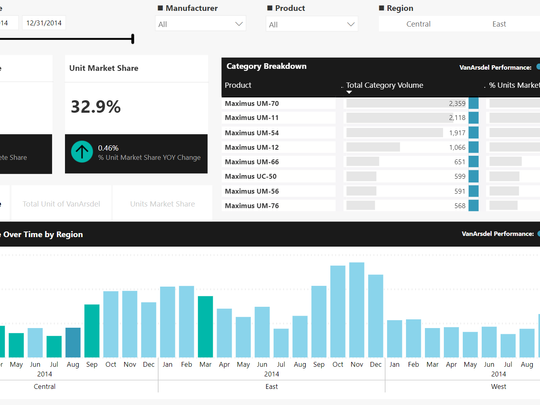 Share
1. Your Company Wants To Share Power BI Content
Your Power BI developers have made some awesome Power BI reports and dashboards. Your company is extracting actionable, operational insights from your data. Perhaps you have a shop floor of employees, manage a fast-paced logistics center, or work in a corporate office.
Now you have a problem: management wants you to display your Power BI content publicly.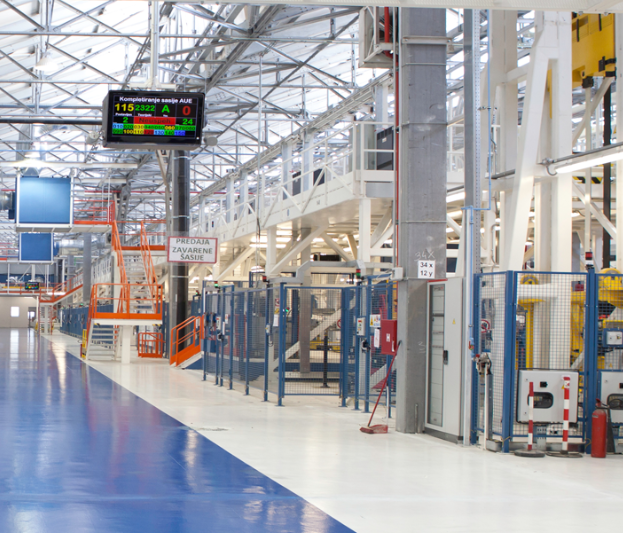 Display
2. You Want Your Power BI Content On a TV Or Unattended Display
Great, so you decide to buy some TVs, mount them up on a wall on your shop floor or in your office, and display that Power BI content for your employees. But... what's the easiest way to do that?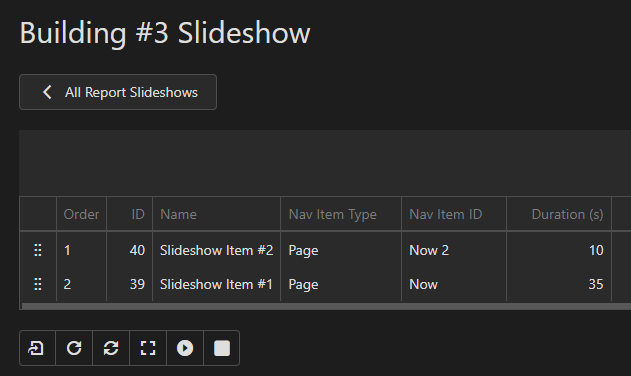 Build
3. You Need Advanced Slideshow Mechanics And Digital Signage
And what if you have some advanced digital signage needs? What if you need high-frequency refreshes for a real time production schedule? Or what if you have a massive financial Power BI report, but you only want to show certain tabs on the TV?
If only we could take some of the features of Powerpoint, add refreshing, non-static data to it, and build a highly-customizable Power BI "slideshow" for a TV...
Say hello to the Power BI
displ

ay

agent

you've been searching for.

Displagent is a downloadable, cross-platform desktop app built to be the best Power BI digital signage software there is to offer.

Build the slideshows you need, setup your kiosks, and share those critical Power BI visuals with your company.

Displagent is designed exclusively for Power BI. It doesn't try to cater to multiple analytics platforms and force them all into a mediocre solution. Power BI - and your Power BI content - are its one and only concern.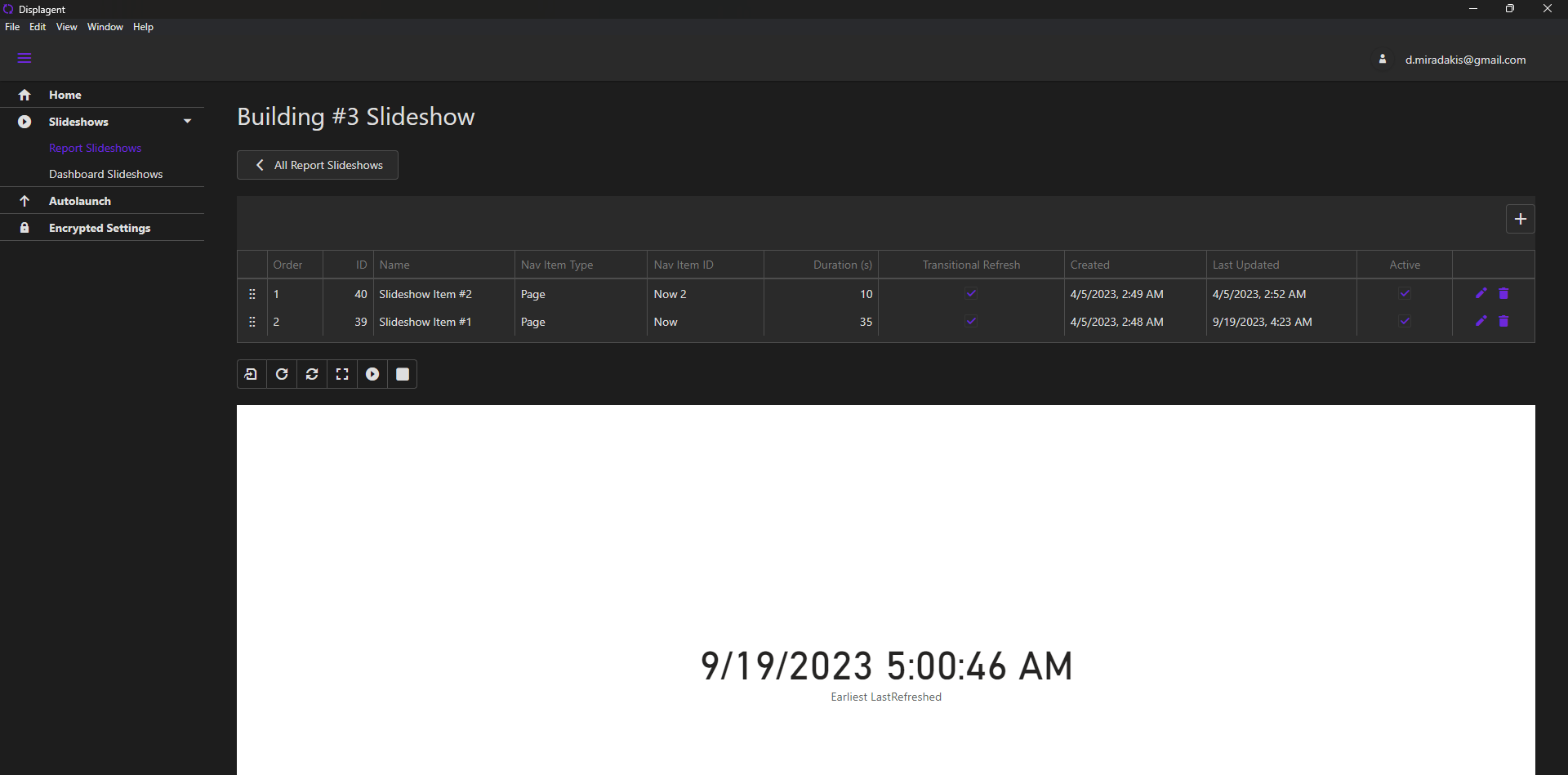 An Indie Hacker's Journey.
Hi, I'm Daniel, the founder of Displagent, and I'm a solo, bootstrapped, indie hacker.
This Power BI tool is run exclusively by me, so if you're a customer, you get to work directly with the founder! This journey is a rather unusual one, as I've been solving this problem in Power BI all the way back to 2018. Originally, my solution was an old open source Chrome autoclicker extension, but I soon realized that we needed something more much powerful in the Power BI ecosystem. Hence, Displagent was created.
If you're an interested user or an indie hacker out there in the wild west of startups wondering how to take a side project and make it something more, then come follow my journey!
Stay informed
Stay up to date with the latest news and features for Displagent or follow an indie hacker's journey.